Switch user:
---
current time
Dec. 2021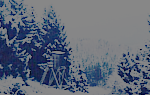 staff
Admin Xaria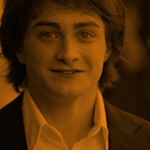 Admin Jules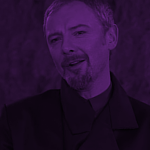 Admin Violet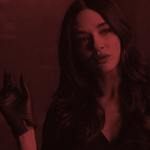 Moderator Topher
Who is online?
In total there are
8
users online :: 0 Registered, 0 Hidden and 8 Guests
None
Most users ever online was
139
on Wed Jul 03, 2019 9:12 am
Credits
Site skin from Hitskin. Graphics by Xaria. The Harry Potter franchise belongs to J.K. Rowling. All original characters belong to the respective user that made them along with their posts. No copyright infringement intended.

Normally, Camille would be happily greeting the students yet another great year, yet she was unable to find the right words. The way the year had started completely threw her off, and she just didn't know what to say. It was a rather somber occasion.

"Welcome back, students. I know we're all, or at least the majority of us, are mourning the loss of an amazing woman who contributed so much to Hogwarts both as a student and in the short duration she served as a counselor here. I would like if we took the time for a moment of silence..."

Following the moment of silence, Camille was trying her best to hold back tears for everyone in the Great Hall. "Please give people you care about a hug and tell them you love them. It'll take time for us to return to our normal, happy selves and that's okay. Just don't go too hard on each other..."
Sitting at the Gryffindor table, Leonides was half listening. He knew that it was a great tragedy and there were a lot of people affected, but he wasn't really focusing on that right now. He was looking past the row of students opposite him to the Slytherin table beyond, where his girlfriend Sadie was sat.

Leo tried to catch her eye. Then he started checking her out. Her body was noticeably changing and he actually sort of liked it...

A smirk crossed his face during the silence.
Lily felt the tears hit her again at the mention of her aunt.  She had expected this in a way but it was still hard.  She wasn't sure how she was going to get rid of the hole inside of her right now and it hurt to even think about anyway.  
She glanced up at the table and just happened to see the smirk on the Gryffindor across the table from her.  She didn't know who he was but he was much older then her so that wasn't surprising.  She glared at his smirk, channelling her hurt into anger.  He was disrespecting the minute silence in her mind.
When the deputy headmistress was finished, she stood, trying to gain every bit of height he short frame permitted her.  "What the hell is your problem, smirking like that.  You can't just disrespect her like that!", she yelled, not caring who heard or if she got into trouble.  She didn't care if she might be wrong about what he was doing even.  It felt better to yell.  She had spoken to very few people since that night but hadn't really let her temper loose.  "Eye stalk your girlfriend in your own time!"
@Leonides Belvedere
The atmosphere was tight and tense, and Louis was just exhausted from it all. His eyes felt red and raw from the last week, and he sat very still. When a familiar voice sounded distinctly from the Gryffindor table behind him, however; he turned to look over his shoulder. His cousin Lily had just exploded at Leonides Belvedere.

"Lily...?"
Alayna was about to continue a conversation with a friend when she heard arguing. Her job was never done. She walked over to where Lily Potter was Yelling at Leonides Belvedere. She placed a hand on Lily's shoulder and kneeled down beside her, trying to get level with her, "Hey Lily. You wanna tell me what's going on?"she gave Leo a look that said to be quiet for a moment and she would be with him in a moment.
@Lily Potter
@Leonides Belvedere
Rather than stuffing his face, Hugo was looking down at the table sulking. He had spent the past week clinging to his sister, Lily, and his father whenever he was able to see him. He would've clung to James too if his big cousin wasn't pushing him away.

He placed his face in his hands and cried.
Blanche kept her eyes solidly on James for the duration of the speech and the silence. She was extremely protective and watchful of him right now: honestly, she hadn't any idea what he might do. She just hoped he wouldn't do anything drastic or self-destructive.

Then she heard his sister's voice, and looked around at her.
James had been resting his head on the table. Everything exhausted him lately. He had to drag himself out of his bed and from his room in order to get anything done. James was genuinely hoping, for Azazel's sake, that he wouldn't dare show his face in the Great Hall or else it'd be payback time.

Hearing Lily yell at Leonides, he covered his ears unable to stand all the noise.
Lily almost jumped as she felt a hand on her shoulder, she hadn't, really even realised the other girl had walked up.  She tried to draw back in her temper and hearing her cousins crying did the trick.  Her eyes stung with her own unshed tears as she answered.  "He smirking during the minute silence.  It hurt.  Our family is going through so much right now." Her eyes moved to Hugo, her anger at everything like a damn inside her, but she knew that he needed them all.
Darcy had been eyeing the Slytherin table from where he was sitting trying to make sure Al was holding up. He was genuinely trying to be strong for his friend, but it was hard being in different houses and unable to constantly check on him.

He really needed to try and get his friend to smile again...
Surprisingly, Leo didn't say anything in response to Lily Potter. He knew who she was: didn't everyone in this country and beyond? Okay, so he may not have felt bad for checking out his girlfriend. He was bloody allowed to if he wanted. But he knew that saying something back to her would just make things worse.
Louis looked from Lily to Hugo, who he realised was crying into his hands. James was upset too. Lily was distraught. Forgetting himself and his own misery for a moment, he made it to the Gryffindor table and put his arm around Hugo.
Alayna nodded as Lily explained to her what happened, "Why don't we go sit elsewhere yeah? You can tell me about everything going on. Maybe talking about it would help?" She knew Leo was a pig that only cared about getting laid half the time, but she didn't need to tell Lily that. She was too young. She knew the Potter Weasley crew was going through an extremely rough time and she wanted to help ease some of the weight, not add more on. She then looked up at Belvedere, "Go and eat. I've got it from here."
@Lily Potter
@Leonides Belvedere
Rose was quietly sitting there around the table and she didn't really wanna be back at school but she had to. She still needs education. She noticed Lily's outburst but didn't make big deal out of it. She had noticed Hugo crying there but Louis did beat her to him. She tried to stay strong there and not cry, even if did still hurt her, mother not being there anymore. She still walked over her brother and sat down next to him. If he needs her then she would be there for him even if she would want to be alone sometimes too. She still cares about her brother. "Thanks for trying to comfort him," Rose said to Louis basically.
@Louis Weasley
@Hugo Granger-Weasley
Dysmas felt so sorry for everyone who was going through this loss. He saw Hermione around and never really talked to her, but she was nice every time no matter who it was.
Lily glanced at Hugo again, glad to see Rose there  He should be okay for now.  May she should talk.  The people she would normally talk to where all hurting as much as she was or even more so but she had no idea what she would say.  "I think I just want to be alone."  She moved to walk away so she could leave the great hall.  
OOC Note.  I don't mind if someone stopped her but otherwise I will just have her leave

Hugo looked up from the palms of his hand and smiled seeing Louis before hugging him. Once he noticed that his sister had sat beside him, he also gave him a huge hug. He was glad to have such nice relatives.
Rose was surprised when Hugo did hug her but she didn't mind it really. She knew he needed these hugs these days. Then again she herself needed them too even if she barely said or hugged people. She more likely prefered to be alone with her feelings. She smiled at her little brother and did hug her back. She wanted to say everything will be okay but she barely herself believed it even these days.

---
Permissions in this forum:

You cannot reply to topics in this forum