Switch user:
---
current time
Dec. 2021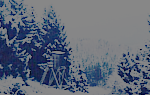 staff
Admin Xaria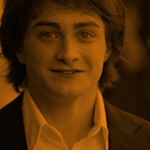 Admin Jules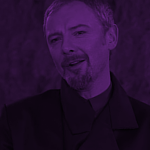 Admin Violet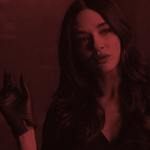 Moderator Topher
Who is online?
In total there are
3
users online :: 0 Registered, 0 Hidden and 3 Guests :: 1 Bot
None
Most users ever online was
139
on Wed Jul 03, 2019 9:12 am
Credits
Site skin from Hitskin. Graphics by Xaria. The Harry Potter franchise belongs to J.K. Rowling. All original characters belong to the respective user that made them along with their posts. No copyright infringement intended.
Page 1 of 2 • 1, 2


Indigo still lived at the family home, and he often liked taking charge when it came to Christmas decorations. He had everything in gold and mauve this year; because mauve was a risque colour for the season and he also felt like he looked good in it. He wore the same colour shirt as the majority of the tree decorations.

In the garden, Indi had realised yesterday that there were some gnomes skulking around the hedges. Instead of de-gnoming, however; he thought of something better. He used the immobulus charm to freeze them solid, then decorated with with little hats and baubles in their beards. Then he covered the bushes in fairy lights, and thought it was probably his greatest effort yet.

He was in a relatively cheerful mood in the living room, putting his presents to his siblings under the tree. He was even humming a Christmas song. Everything looked perfect.
Poppy had gotten dressed and grabbed her family's presents she had bought for them. Something Poppy loved in life was her family, she learned to not take anything for granted in life. After making sure she had everything she apparated to the family home and walked right in. "I'm here!!" Poppy yelled as she walked into the living room with her bag full of gifts and the cookies she had baked in both hands.
"Great Indi, can you take these cookies so I can put the presents under the tree?" She asked her brother.
@Indigo Macmillan
Poppy's Outfit
Hearing a voice carry through the house, Indigo got up at once. He smiled at his sister. Boy, was he in a good mood.

"Hello, gorgeous," Poppy looked very cute. He felt blessed to have two, very beautiful sisters to boast about. It was for the best that they weren't bringing any plus ones either: Indigo didn't want his good mood spoiled by having to talk to some idiot who was far too lucky to have them.

"Want one of these with a tea?" He asked her, taking them through to the kitchen.
Poppy smiled at her brother when she seen him and gave him a kiss on the cheek. "Lovely to see you Indi" she said as she handed off the cookies and moved closer to the tree with her heels clacking on the floor, when he asked if she wanted tea with a cookie she smiled at the thought of something hot to drink. "If you have hot coco I will take that and a cookie but if there is no hot coco, then some herbal tea please!" Poppy called back.
@Indigo Macmillan
"If Hyacinth hasn't had all of it, then we do..." He started peering into the cupboards, found some coco, and started making two for them both. He put the homemade cookies on a plate and already knew he was going to have two. There was no way he could just have one.

There was a perfect excuse to eat excessively: it was Christmas!

He put a dash of hazelnut liquor in the drinks, and thought he wouldn't bother asking her first. She might protest that it was too early. He couldn't have that.

Re-entering the living room, he put the cookies on the table and helped himself to one. Then the drinks came, and he sat down. "How have you been, then?" He asked that question a lot more to Poppy than his other siblings, because of obvious reasons...
Poppy finished pulling the presents out of the bag and placed them under the tree just in time for Indigo to come back into the living room. She stood up with a smile and grabbed her drink from her brother and took a seat next to him. When he asked how she was doing she sighed a bit. "I'm okay, I got sent home from work two weeks ago from getting dizzy spells. Ever since the accident they happen randomly" Poppy explained.
She took a sip of her hot coco and coughed a bit before looking at Indi. "If you were going to be alcohol in this you could have put something stronger in here" Poppy playfully shook her head before giggling.
@Indigo Macmillan
"I see. I know you are eager to get back on your feet again, but don't push yourself too hard."

He wasn't really a huggy or kissy or touchy kind of person, so it was quite a thing for him to take her hand and give it a little squeeze.

Then, he laughed.

"I don't want you getting drunk before we open presents!" He insisted, "You can get drunk later if you like. I probably will have a few. It is a special occasion..." Indigo wasn't a big drinker, really. Three small glasses of wine and he was pretty tipsy.
Poppy knew she shouldn't be pushing herself when it came to work or what not, but it has been almost two years since her accident and she didn't know how to not work and push herself. Her brother grabbed her hand and she smiled since she knew that he wasn't the touchy feely type. "Thank you and I know, my doctor is still after all this time trying to figure out what kind of medication I can take to stop it" Poppy replied.
"Please I am not a light weight when it comes to drinking, that is you and our mother" she giggled.
@Indigo Macmillan
Macmillan arrived at his family's house after a wild couple days with Cairo at Blackrock. He still felt some of the effects of his mini vacation as they scouted apartments to move into post-graduation.

Not really wanting to feel a separation of sorts, Macmillan decided to have Cairo be his plus one, a source of sanity.

He made it inside with his arm on Cairo.

"Great, the twat's here. Hey, Poppy."
Poppy heard the door open and looked to see Hyacinth with someone on his arm. Poppy was confused but didn't dwell, she smiled and waved. "Baby brother! How are you?! How's school?" Poppy asked curiously.
@Hyacinth Macmillan
Amaryllis had tried to get out of work early, she really had. But with the holiday season, so many of her coworkers were out of the office and when things went awry, it was left up to her to make sure that the runaway train was put back onto its tracks, so to say. She had slipped out at the earliest possible moment but was still pretty sure that by the time she made it back to her flat, changed, and made it to their family home that everyone else would probably be there already. Not that it really mattered. None of the good stuff could happen until she arrived after all.
A quick change of clothes into the outfit she had already sat out before leaving the house that morning and a few presents grabbed and she was out the door. She apparated right to the family home. There was no reason to knock or any such thing, instead she just let herself in and followed the sound of voices into the room where everyone was gathered.
"I hope you guys haven't started opening presents without me."
She said in way of announcing her arrival. Though, it was obvious enough that they hadn't as she placed her own gifts beneath the tree as well.
@Poppy Macmillan
@Indigo Macmillan
@Hyacinth Macmillan
Poppy was sitting on the couch as she drank the rest of her alcoholic hot coco when she heard the voice of her twin sister now joining the fray. She laughed as she got up and ran to her sister and hugged the living daylights out of her. "Nope! Never can start without my twin, I am surprised you weren't here before our darling little brother. Work again?" She asked the obvious question.
@Amaryllis Macmillan
@Indigo Macmillan
@Hyacinth Macmillan
Indigo chuckled a little, and the door to the living room opened. He took a sip of his drink; his judging eyes peering sharply over the rim of the mug. There was that good-looking friend of Hyacinth's again: the one he was talking to in Blackrock. At this point, Indigo had put two-and-two together. He knew that the friend his brother had mentioned wasn't a girl at all: it was this Cairo.

To think of his brother as gay was strange. He just couldn't look at him in the same light anymore. He had been so sure that he was straight...

"How nice of you to bring your friend." Probably only family members could sense the sarcasm. Indigo gave Hyacinth a very pressing look; the corners of his mouth upturning. "You're Cairo, aren't you? Make yourself at home."

When Amy arrived, Indigo pulled his attention away from them finally. "Amy, why don't you ask our brother what he's been doing the last few days? You will love this..." She really wouldn't. Or, he hoped she wouldn't.
"School's the usual." That was how he always answered. "I'm just very ready to graduate."

Macmillan smiled seeing Amy. She and Poppy were, in general, a tad more bearable to be around than Indigo.

And there it was... He finally noticed. "And you didn't? Oh, right, you don't have any."

There came the intrusions...
Poppy turned and looked at Indi and then noticed the tone of his voice. She rolled her eyes at Indi, sometimes he was too much when it came to being protective of his siblings or just to annoy Hyacinth, sometimes she didn't understand the problems. Poppy smiled at her younger brother. "Believe me graduation will come sooner then you think" Poppy was proud of her younger brother for almost finishing.
Then she looked at her brothers before sighing. "The next one that wants to bring their sarcasm or their smart ass comments I will take off my heel and beat them with it. This is Christmas and Indi I think our brother can bring whoever he wants and that is all I am saying in the matter and Hyacinth, please don't fall for the bullshit our brother likes to spit out at times. Whether we all like it or not, we're family and siblings and we're always going to be around, so can we all enjoy a damn Christmas?! A few years ago I could have died and I wouldn't be here enjoying it with any of you, so just put your sarcasm to rest and save it for another time" Poppy said as she grabbed her cup and walked into the kitchen to get away from the tension.
@Hyacinth Macmillan
@Amaryllis Macmillan
@Indigo Macmillan
He watched Poppy leave for the kitchen with his mouth slightly open. After a while he shuffled more up-right in his seat and muttered:

"I am enjoying Christmas..."

He sighed, put his mug down onto the coffee table (on top of a coaster of course) and gestured around the living room.

"Aren't these superb decorations enough to say how much I love Christmas?" Where was his compliments?!
Poppy grabbed herself some wine from the bottle that was in the kitchen and walked back into the living room when her brother said something. "I never said you didn't love Christmas, but you can keep the comments to a minimum right now. Your decorations are beautiful but this is supposed to be a fun time with family not getting all hype and arguing" Poppy drank some wine.
@Indigo Macmillan
"I'm not arguing," Indigo said defensively.

He looked at the wine she was helping herself to, but he didn't say anything. He held his tongue. If it were Hyacinth who helped himself to wine, though; Indigo probably would have said something about it. That was the bottle he wanted to open for dinner, after all. There were others, he supposed.

"Now sit here again and let me give you a shoulder rub." She needed to relax again like she was before. In his head, he blamed Hyacinth for it all.
Cairo could not believe what had happened over the past couple days, he had ended up with a boyfriend, and it was a little unexpected. He had agreed to go to Macmillan's family Christmas, as he really just wanted to spend more time with MacMillan. He had to say he felt secure with the other's arm wrapped around his shoulders, it was strangely comforting.
When the man who had to be his friend's brother assumed he was Cairo, he thought of what Macmillan had called him and just smirked before saying,
"You must be Macmillan's jerk of a brother who always sticks his nose in everyone's business,
he said not caring if that could get him in trouble with his boyfriend's older brother.
@Hyacinth Macmillan
,
@Indigo Macmillan
Okay, so, he could probably ignore his brother's jibes for now. But when this boy spoke up, and had a tone that was irrevocably uglier than his looks; he was finding it very difficult to stay calm. He actually had to bite his tongue.

The more moments that passed in silence, however; he couldn't help but say something.

"Don't make me take back my previous sentiment about you being welcome here..."

How could he just... come into their house, and start making these accusations?!
Poppy really wanted a shoulder rub but when she heard the comment from her brother's friend? She mentally groaned. She then heard her brother Indi's reply and she hurried to sit down next to Indi. "Um I was promised a shoulder rub" she moved her hair out of the way and waited for Indi.
Everything happened so quickly and left Amy struggling to catch up. That was how things sometimes worked when it came to their family gatherings. They all had such different personalities that there was always something going on. She was going to follow Poppy into the kitchen but before she had a chance to do so, her twin was returning with a glass of wine and Amy just perched herself on the arm of the couch instead.

At least one crisis was diverted. Then that bloody friend of Hyacinth's had to speak up in that snide tone and Amy coughed daintily to cover her shock. "Hyacinth, you really should have your friend be kinder. This is supposed to be a celebration. And Indi, we will overlook the outburst, hmm?" it wouldn't normally bother her, she would let them have their words but Poppy was in a delicate position right now and she didn't want her sister being distressed. "now, do either of you want some cocoa or tea? Eggnog? Anything?" she offered a smile in hopes that things would be smoothed over... For Poppy's sake.
Macmillan was actually rather thrown off by what Cairo said to his brother; he wasn't expecting it at all. Of course, he'd end up chastised for something he didn't even mutter.

"I didn't know Cairo was gonna say that!" he responded to Amaryllis rather defensively. Macmillan was now wondering why he even bothered coming to see his siblings other than out of obligation.
He didn't say anything more on the matter.

Somehow he was able to swallow his pride, and concentrate on the positives. He and his sisters were together, and perhaps the other two boys would calm down. When he and Hyacinth got on, they were quite a pair. Indigo realised that Hyacinth probably neglected to mention that to Cairo.

Indigo started gently massaging Poppy's shoulders.

"Remember when we used to play 'spa' when we were younger?" He chuckled at the memory. He used to find odd things in the pantry to use as face masks.
Poppy just ignored everything, her siblings meant a lot to her but she also knew that sometimes they could be stressful. Poppy looked at her little brother's friend and smiled softly. "I am Poppy, nice to meet you Cairo" Poppy introduced as she enjoyed the massage from her brother. "Oh yes! I loved spa, you always gave the best massages to be honest" Poppy giggled.
Page 1 of 2 • 1, 2


---
Permissions in this forum:

You cannot reply to topics in this forum