Switch user:
---
current time
Dec. 2021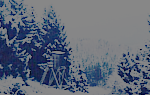 staff
Admin Xaria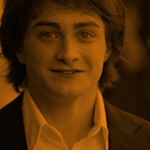 Admin Jules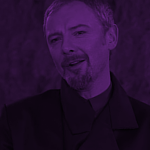 Admin Violet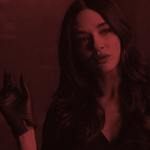 Moderator Topher
Who is online?
In total there are
9
users online :: 1 Registered, 0 Hidden and 8 Guests
Kenzi Mikeal
Most users ever online was
139
on Wed Jul 03, 2019 9:12 am
Credits
Site skin from Hitskin. Graphics by Xaria. The Harry Potter franchise belongs to J.K. Rowling. All original characters belong to the respective user that made them along with their posts. No copyright infringement intended.

"Discordia?"
It felt strange to actually say that name. Faye rarely referred to Discordia so directly, or even really spoke to her in a familiar sort of way. The only time Faye usually spoke to her was to tell her off about something: more often than not her curious habits and freaky fancies. But of all the people in the bloody school, Faye got Discordia for secret santa. Urgh.
It was evening and Faye was sat in bed, reading a book. The other girls were probably still in the common room.
"I er, got something for you..."
That sounded even weirder.
@Discordia Lestrange
Discordia had been mindlessly in bed reading a book on infamous Muggles to familiarize herself with some of the topics her girlfriend would talk about. It wasn't lobotomies, but it was something.
"You have?"
She didn't look up to see who it was. All she knew it was the voice of someone who rejected her practicing hours.
@Faye Phiera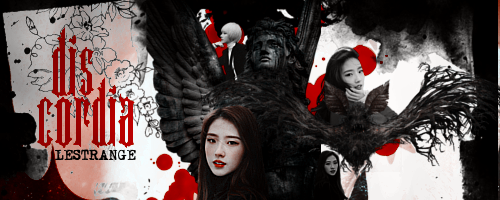 "Yeah..."
Argh. Why did she have to go over
there
? Begrudgingly, she picked herself out of her bed, took the present out of her bedside table and sat at the end of Discordia's bed, uninvited. She put the gift bag on the bed as well so that she could see.
"Look,"
She said pointedly, rustling the gift bag to catch her attention. Like Discordia was some kind of weird cat.
"I got your name for secret santa. So, er, Merry Christmas..."
Getting a present for Discordia had been a mindfield. She thought about getting her something that would benefit herself more, but then Faye decided to get something she could actually like instead. Well... who
knows
if she'd like them. Her thought process was that Discordia was weird and whimsical, so she got her a couple of muggle books that were... weird and whimsical. The first was
The Legend of Sleepy Hollow
and the other was a book on Irish Folklore. Faye had flicked through it herself. It was pretty creepy.
Pretty creepy
might be appreciated, who knows?
@Discordia Lestrange
Discordia listened to the rustling bag and stared at it as she finally moved her eyes away from the pages of her book.
"Gift?"
@Faye Phiera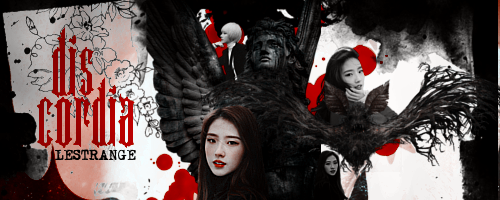 "Yes, it's a gift from me. You have to open it."
Did she not receive gifts very often? Did the Lestrange family even celebrate Christmas? She didn't know - their family was very strange. She wouldn't be surprised if they just all conspired around a table about how to get back at the rest of wizardkind over the following year.
Faye nudged the gift closer to her impatiently.
"Come on, open it."
@Discordia Lestrange
"I know."
Discordia eyed the bag trying to determine if Faye was trying to get back at her for some good, ol' practicing.
She finally took the bag not moving her sight lines as she dived her one arm inside it.
"Books. I feel books."
@Faye Phiera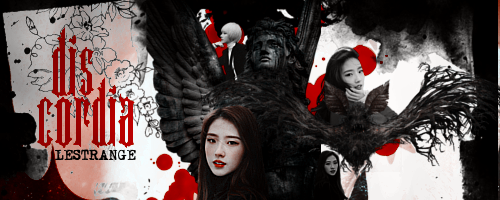 Faye nodded and smiled slowly as though she was dealing with a patient on the Janus Thickey ward.

"Yes. Books."
Discordia pulled the books out and gave a blank, curious expression.
"The Legend of Sleepy Hollow."
Had an interesting ring to it.
@Faye Phiera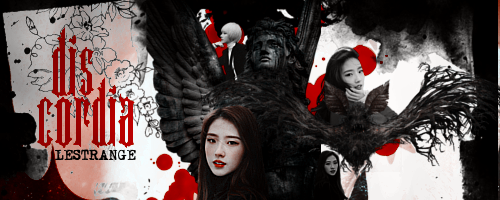 Faye tried to smile.

"It's a gothic fiction book. A muggle one. It's a story. You might like it."

She hadn't actually read it herself, but maybe she would if Discordia lent it to her. Or discarded it.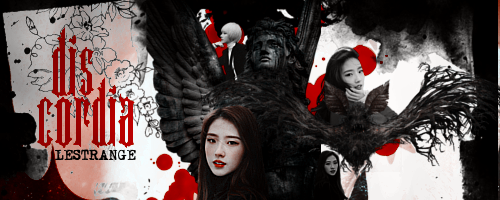 "I'm not sure, really..." She began thoughtfully.

"It has a lot of basis on Irish folklore, though. A dullahan - it's a headless horseman. There is a ghost called Ichabod, I think, and he's this dullahan. The other book has a lot of stuff on dullahans and other Irish mythical creatures. Of course, some of them are actually present in the wizarding world. The muggles think they are just imaginary, though."

She realised she was going a little off-topic.

"Just give it a read."
A small smile grew on her face.
"A headless horseman?"
@Faye Phiera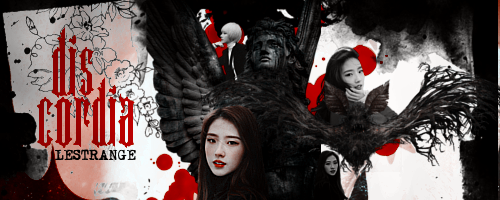 Faye's eyes edged awkwardly.

"Yes..."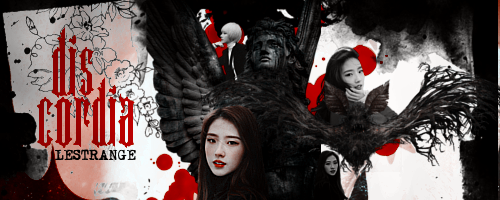 ---
Permissions in this forum:

You cannot reply to topics in this forum