Switch user:
---
current time
Dec. 2021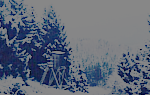 staff
Admin Xaria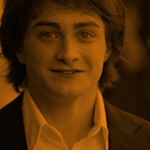 Admin Jules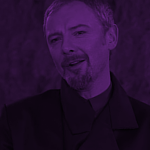 Admin Violet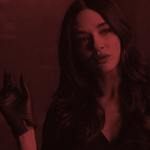 Moderator Topher
Who is online?
In total there are
2
users online :: 0 Registered, 0 Hidden and 2 Guests
None
Most users ever online was
139
on Wed Jul 03, 2019 9:12 am
Credits
Site skin from Hitskin. Graphics by Xaria. The Harry Potter franchise belongs to J.K. Rowling. All original characters belong to the respective user that made them along with their posts. No copyright infringement intended.

James had entered one of his more reclusive, introspective periods that seem to occur every couple months or so. Other than seeing Azazel and hanging with Blanche, he was much quieter and just kept more to himself. This time was usually spent composing all sorts of songs and writing random lyrics; it was as if he was in a trance where he couldn't do anything else.

He sat at the piano in the music room with two of his many musical notebooks sitting on its built-in stand just playing some notes and lyrics he had scribbled down.


Evelyn had been walking around the castle looking for her friend. Because she wanted to spend some time with her friends, going into the hall that had the music classroom. A class she never took much time in because it wasn't her forte. From a distance she could her some music playing, and a familiar singing voice that caused Evelyn to walk, and see it was James.

"Still singing your heart out, James?" she asked giving him a smile. He was definitely one of the best singers she knew had big dreams.

@"James Potter"

After he finished singing, he looked up and saw one of his, um, ex-girlfriends.
"Oh, hey, Ev,"
James greeted softly with a small smile. He hadn't expected anyone to hear him.
"I guess I've been. Haven't had much to do since Al entered the dating scene."
@Evelyn Grayson
Evelyn knew most people would think she was nuts for still talking to her ex-boyfriend, but she didn't feel the need to hold grudges. She wanted to think they were still friends. "Hey back, stranger!" giving him a soft smile. Walking into the Music Classroom, "I'm glad Hogwarts is advancing with adding so many more classes." she chuckled.

She was shocked to know little Al was in the dating scene, "No more spending time with your little brother, and if you don't mind who is Albus daring?" she asked with curiosity.

@"James Potter"
"Technically, there's always been a music class. Just no teach,"
he responded as he flipped through his notebook pages trying to figure out which composition matched with the lyrics.
"Mackenzie Riddle. It's hilarious though as he's so much into a different blonde. I know my brother. He can't hide it from me."
@Evelyn Grayson
Evelyn didn't pay much attention to Music classes not like her mother would allow it, so she saw where James came from. "So what did you guys do with not having a professor?" she asked feeling the class would be a little anarchic.

That name was interesting, "Let me guess she seduced him or something? How did he even end up with Mackenzie?" she asked curious as it didn't make much sense, "Ooh tell me who this blonde is boy or girl?" asked Evelyn.

Very curious if both Potter boys went with dating boys.

@"James Potter"
"Played around. I stole a tuba and managed to barge into Slytherin quarters to wake my brother up with it."
That was quite the prank. All in good fun despite the concussion.
"Think they met somewhere over the summer. And I won't say as it's not my right to infringe on his discovery."
@Evelyn Grayson
Evelyn had chuckled at James prank, it was definitely something she'd never think of.
"How did you manage to get into the common room? Don't they have a password?"
she asked. Then again passwords could easily be found out, and she nodded when he spoke about how they met over the summer.
"Is your parents allowing them? Due to the history or is Mackenzie Riddle not related to Voldemort?"
she asked with curiosity, not like she couldn't learn from her mother. But she rather not.
"Marilyn hasn't gotten into the dating scene yet from what I heard, but I suppose when she does I could use some tips if you don't mind."
she said with a smile.
@James Potter
James fumbled around with some keys trying to test out one of his other recent compositions.
"Shit, I might need to retune or charm this...""Yeah, I overheard the password somewhere."
He laughed in response to Evelyn's next question.
"They have no idea as they'd probably kill him. Or her."
Tips. Uh, what tips could he give?
"Don't settle for less?"
@Evelyn Grayson
Evelyn knew James was interesting and thought it was cute he snuck in,
"How did the members of the house take it? I hear Slytherins are an interesting bunch."
she chuckled. The girl never really got into any contact with any, but she knew they weren't always the best.
She could see his parents killing him or her,
"I can see it, but maybe they should learn. Blood doesn't at all define who a person is. If that was the case, you'd be like your dad."
she said with a chuckle. And it was all what Evelyn knew being the daughter of one of the wizarding worlds most hated people.
"I should know that all too well, judging who my mum is."
she sighed. A woman who she didn't understand why she was the way she was. When he said don't settle for less,
"Thanks for the tip, but I honestly fear for my little sister."
she said with a sigh.
@James Potter
"I don't think they cared beyond me disturbing their sleep..."
At least he didn't end up with detention because of it.
James chuckled.
"In that case, blood defines Albus as he looks just like dad!"
That was quite the thought.
"Why's that?"
@Evelyn Grayson

---
Permissions in this forum:

You cannot reply to topics in this forum