Switch user:
---
current time
Dec. 2021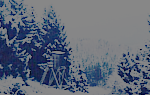 staff
Admin Xaria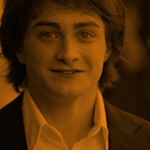 Admin Jules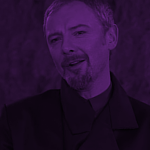 Admin Violet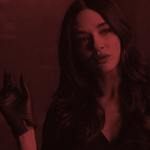 Moderator Topher
Who is online?
In total there are
5
users online :: 0 Registered, 0 Hidden and 5 Guests
None
Most users ever online was
139
on Wed Jul 03, 2019 9:12 am
Credits
Site skin from Hitskin. Graphics by Xaria. The Harry Potter franchise belongs to J.K. Rowling. All original characters belong to the respective user that made them along with their posts. No copyright infringement intended.

On hall duty as students filled the corridors to go to their next classes, Camille stood outside of her office trying to spy anyone breaking very serious rules so she can reprimand them. Hogwarts had quite the population of students.

She scrunched her face seeing a student obviously not dressed the most appropriate. "Put that robe back on right now!"
"N'aww." Several boys groaned in unison, including Leonides Belvedere. They were enjoying the show of the girl in front who had ditched her robe and shortened the uniform. When he passed Professor Voclain, he muttered under his breath: "Bitch."
Hearing herself being called a profanity, she tapped the male student on the shoulder and tugged him towards her.
"What did you just say, young man?"
Where was the respect?
@Leonides Belvedere
Leo turned, and grunted in annoyance as he was tugged off away from the bustle of students.

He looked up at her, feigning innocence in his eyes. "I said 'I've got an itch'." He said smugly, smirking. "Are you going to scratch it for me, Professor?"

Fuck this place. Fuck the teachers. He didn't feel like toeing the line anymore.
"No I am not! I demand you tell me what profanity you had just said to me right now!"
Wasn't this kid on a quidditch team? She might need to look into putting him on probation...
@Leonides Belvedere
Leo sighed, annoyed.

"I called you a bitch." He said it, and sounded very pleased with himself about it.
"That's extremely disrespectful! Do you talk to your mother with that mouth?"
She was going to talk to the Head of Gryffindor about this.
@Leonides Belvedere
"Not really."

Leo knew he was playing a dangerous game, but he really didn't care anymore. He had a lot of anger, and was all about venting it out nowadays. Not even quidditch could curb his temper.

"But she is a bitch, though. Can I go now?" He asked pointedly, smirking.
Being right in front of her office, Camille decided to tug the student right in.
"You're a Quidditch player. You represent both your house and Hogwarts. This is extremely disappointing behavior."
@Leonides Belvedere
"Hey- what the--"

He thought this was over? Okay, yeah, disappointing, bad behaviour, he got it. Now he was being thrown inside of her office?

"I'm sorry, okay?" He muttered, scratching the side of his neck irritably. "I won't say it again to your face. Can I go now?"
"You need a complete attitude change! A good sportsman doesn't insult or act so vulgar towards others."
@Leonides Belvedere
"Uh... okay?"

He didn't really know why she was being so sensitive about this and bringing up things about sportsmanship. "Dock points or give me detention or whatever you need to do. 'Cause I really don't see the point in this. I said I was sorry."

Argh. This place.
"Are you sorry or are you sorry sorry?"
Camille was straight up interrogating the boy over one word. Who could blame her? She expected better from the students of Hogwarts.
@Leonides Belvedere
"Do you want me to lick your shoes or somethin'?" He asked, annoyed.
How funny. Har har har. Ass-kissers were not her thing. All she wanted was honesty and reform.
"I just want you to be honest!"
@Leonides Belvedere
"Honestly?" His temper was rising, and there was no way he could subside it. "Honestly, no. I'm not sorry. I'm not ever sorry. I don't care about you - or this fucking place, or anyone in it."


"What?! No!"

The idea that he could possibly need counselling was downright offensive. He didn't need to talk about his feelings, or whatever.

"I just don't. Did you actually like this place when you were a student here?" He asked, assuming she attended Hogwarts.
Why was he assuming she went to Hogwarts?
"It's clear you have some anger issues, and I figured you might need help venting your emotions... I attended and graduated from Beauxbatons actually."
@Leonides Belvedere
Maybe she wasn't such a bitch after all. At least she was actually listening to him. He'd never really had that from a Professor before, even if the idea of counselling annoyed him. He wasn't broken or whatever. Not special needs.

"Oh. Probably why you like it here then."

He furrowed his brow. "Quidditch helps me with that stuff."
"But does it actually allow you process your emotions? It's good in a physical sense due to the adrenaline rush and the secure, supervised environment. It's important to reconcile your emotions and be grateful for what you have and to find positives in a tough situation. Whatever is making you angry, it clearly isn't killing you."
@Leonides Belvedere
"What do you want me to do? Talk about my feelings?"

He snorted.

---
Permissions in this forum:

You cannot reply to topics in this forum