Switch user:
---
current time
Dec. 2021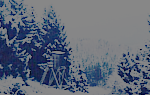 staff
Admin Xaria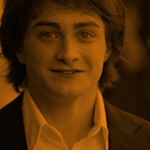 Admin Jules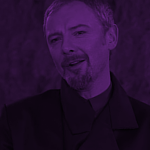 Admin Violet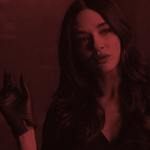 Moderator Topher
Who is online?
In total there are
5
users online :: 0 Registered, 0 Hidden and 5 Guests
None
Most users ever online was
139
on Wed Jul 03, 2019 9:12 am
Credits
Site skin from Hitskin. Graphics by Xaria. The Harry Potter franchise belongs to J.K. Rowling. All original characters belong to the respective user that made them along with their posts. No copyright infringement intended.

Dagger had just finished off his latest conquest when he decided he needed to get away from the school for a bit, don't get him wrong his latest conquest happened to be a virgin but she had cried and he wasn't really much of a guy who liked criers even if it was her first time, she had enjoyed it and then after the sex she asked if he wanted to go out and he had to lay down the line and say it was just sex and what happened? Instant tears and I hate yous, it was quite funny how girls had the same language when it came to guys who hurt their feelings, when he got there he seen someone else there, he rolled his eyes and cleared his throat.
@Blake Kennedy
Blake had found himself spending his night wandering the school grounds. And while doing that he had decided to go down The Black Lake it was one of his favorite places. It was a place that he had managed to go skinny dipping loads of times, and on his way down he saw someone who looked familiar. He saw it was Dagger Vettel, and he walked down.
Giving an evil smirk he said,
"If it isn't Dagger Vettel."
coming closer into sight,
"I hope the night is treating you well tonight."
smirked Blake looking around the surrounding area.
@Dagger Vettel
Dagger watched as the previous student who was there looked at him with wide eyes before running off in fear, Dagger couldn't help but chuckle but then he heard a voice and turned around to see Blake Kennedy. He never really fully had conversations with him but he knew of him.
"Well if it isn't Blake Kennedy, what brings you down here? And as for my night it would have been better if my latest conquest didn't burst into tears" he simply shrugged, what was done was done.
@Blake Kennedy
Blake knew that sleeping with girls could really be tricky as they got very sad when you broke their heart, and to an extent the same thing in a way had happened with guys. "Ah yes that would ruin my night too. Girls can be tricky, was this conquest a virgin?" he asked with a look and he said. "Well the lake is a good place to come and forget about everything if you know what I mean." he said giving him a smirk. "Was the sex good at least?" as that could make a man avoid the tears girls had shed.

@"Dagger Vettel"
When Blake hit the target right on the money, Dagger snorted but nodded his head. "Yes in fact she was, like I have been dominating this school with my ways for seven years now and it's like they're blind as a bat. Oh well, she was fun though" Dagger chuckled. "Yeah I like the lake, especially when people think it's haunted and then I have the whole place to myself" Dagger shrugged.
The Slytherin grinned and nodded. "It was good, it was even better since I broke her in" Dagger was an ass that was for sure, but he didn't care.
@Blake Kennedy
Blake knew Dagger was one of the school's biggest fuck boys. Even if no one could quite amount to do the degree that Blake was, "You been dominating since you hit puberty, because I don't think any of us were having sex in our first couple years. If you don't mind how old were you?" he asked having been fifteen when he had sex for the first time. "Who was this girl? So I know who to go after, because we do share one girl in common we fucked." he snickered. That was Jenna Bishop one of the few sex that he could say he went back for more with.

He let out a chuckle at how it was nice to have it alone, "Even better place to have sex, have you ever had sex by the lake before?" asked Blake. It was one of his favorite places to sleep around at and his next comment, "It's one of the best things to know you broke a girls cherry." he said looking at his hands for a second. He took a couple girls virginity.

@"Dagger Vettel"
Dagger knew he had dominated for a while around school, it was definitely a gift of his. "You're right I have been and as for how old I was, I was thirteen" Dagger answered to him, he wasn't ashamed at all. When he asked Dagger who he fucked he smirked. "She might be in the mood for comfort since I just hurt her feelings, it was the girl Elizabeth in Hufflepuff" he replied. "Oh yeah Jenna, you know who is good too, Pandora, she is so dirty and a freak in the bed. It's quite amusing" he offered someone who might go for him.
Dagger chuckled. "I've taken plenty of virginities by the lake and inside the lake and on the trees by the lake, I get around" Dagger replied no ashamed.
@Blake Kennedy
Blake liked to think that he was the true prince of the school. Although Dagger could definitely amount to him, even though Blake could known to be much more nicer. He let out a chuckle,
"That's a little early you sure your cock was big enough then? Because we just hit puberty then?"
he asked with curiosity giving him a look, because he knew not many were young. And it safe to say he wasn't having sex at that age but he'd give credit to those who were. He didn't mind hunting down that Hufflepuff,
"I'll definitely track her down perhaps she'll like me more, and nothing better than being screwed by the school's worst fuck boys in a course of couple nights, wouldn't you say?"
he asked.
He scoffed at the thought of Pandora, a woman who he wasn't much a fan of due to how she could be a big bitch, and he wasn't a fan of her.
"She isn't my type. I find her to purist for my liking, but I am sure she is good in bed. Although from what I heard she fucked Sadie Cavendish's boyfriend and isn't the witch engaged to Hades Gaunt, which I have to say is fucked up. We shouldn't allow marriages."
he said with a form of distaste.
"Although I am curious did Jenna ever go running back to you after the sex?"
he asked because to an extent he cared about Jenna Bishop.
"You've mentioned you get around quite a bit, I must say sex on a bed is much more satisfying. As well having some sex in the dark corridors, where did you say your favorite place is?"
he asked with an eyebrow raised, knowing he was kind of being a dickhead.
@Dagger Vettel
Blake was probably second best when it came to being a fuck boy, Dagger always believed he'd be number one no matter what. "Dude, I hit puberty when I was eleven, believe me my cock is bigger then the average size" which definitely was true. Dagger couldn't help but chuckle when it came to Blake wanting the girls he fucked. "She might, I mean she needs a shoulder to cry on, why not a dick to suck?" Dagger encouraged.
The Slytherin couldn't help but scoff a bit. "Too purist or not, pussy is pussy, you fuck it and move on. As for her relationship problems I don't know and I could careless, she may be engaged but who knows. I got what I wanted from her, now she can get the hell away from me" Dagger exclaimed. When Blake asked if Jenna went running back to him, he thought about it and nodded. "A few times yeah, but then I cut off the ties" Dagger responded.
When talking about the bed, Dagger wanted to yawn at how common that was, the Slytherin then looked at him and shrugged a bit. "I go to the shrieking shack, the lake, forbidden forest, room of requirement, the middle of the corridors, classrooms, Professor Snape's desk, like I said I get around. Hell I fucked a girl in the middle of class because I'm me" Dagger answered.
@Blake Kennedy
Blake knew Dagger tried to act like a big shot, but to him he was far from it. Letting out a chuckle,
"Yeah I guess your parents didn't spend enough time with you. No eleven year old fucks girl, and if they do there is something wrong with you. If so it doesn't give you much say now does it?"
he asked in a tone. He was around fourteen or fifteen when he lost his virginity. The Ravenclaw nodded at the offer he wouldn't mind tracking her down.
"Well I guess I'l get laid tonight. And I wonder if you ever forced yourself upon girls, or do they give you consent?"
he asked in a dark tone.
He didn't mind proving just who was better, and he rolled his eyes at Pandora. "
Yeah well I'm not a pureblood and if you want my opinion, sleeping with girls who have a clue is the best. And to me Pandora doesn't have a fucking clue, she's just a stupid girl.
" he said with a glare. And when he brought up Jenna, Blake scoffed,
"Oh did she enjoy it? Because I promise you Jenna is pretty damn good.
" he said with a glare, and if Dagger hurt her, Blake would hurt him.
Never understood why he liked her so much.
When he spoke about all the places he fucked,
"I guess you were desperate enough to use a class. How charming? What was your favorite place, and was it a blowjob you received?"
he asked with an eyebrow raised. Pretty sure Blake's was much better.
@Dagger Vettel
Dagger didn't like Kennedy, he made the word manwhore relevant here and now Kennedy tries so hard to live up to Dagger reputation. "The correct wording is parent not parents. My parent works a lot and I raise my brother, anything else you want to try to insult me with? Because you can try all you want and I will not give you a reaction on it" Dagger smirked and it was dropped and a dark look on his face. "No I don't force myself on girls, they say no I leave. Now I can't say they don't regret it after I fuck them. I've had plenty of girls cry when they realized it was a one time thing and not eternal like they dreamt of" rolling his eyes and some of the girls who've cried and believed he loved them.
Dagger simply shrugged, he honestly didn't care about Pandora like that, now she was a good fuck and wild in the sheets and it was a good time. "Frankly I don't care, most girls in here are like that anyway" which was true, most of them were. "Hell she was fantastic, the sounds I got out of her, the other side she showed which is so different from her personality now. Yeah she was definitely a good screw for sure" Dagger responded. Oh how he loved this conversation.
He shrugged. "History of Magic is a boring ass class anyway, they were lucky we had the decency to not be loud in there and no it was a full on fuck, what is wrong with you? Asking dumbass questions" Dagger sighed.
@Blake Kennedy

---
Permissions in this forum:

You cannot reply to topics in this forum