Switch user:
---
current time
Dec. 2021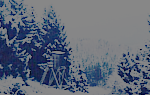 staff
Admin Xaria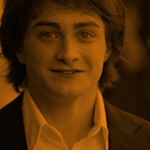 Admin Jules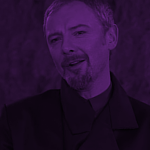 Admin Violet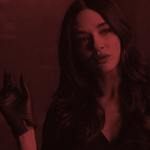 Moderator Topher
Who is online?
In total there are
7
users online :: 0 Registered, 0 Hidden and 7 Guests :: 1 Bot
None
Most users ever online was
139
on Wed Jul 03, 2019 9:12 am
Credits
Site skin from Hitskin. Graphics by Xaria. The Harry Potter franchise belongs to J.K. Rowling. All original characters belong to the respective user that made them along with their posts. No copyright infringement intended.

The last month had been great for Kenzi, especially since she had managed to get into a relationship with a girl that she had become very enamored with, Discorida. While most everything was going great, tonight had Kenzi a little worried. Discordia wanted to take Kenzkeal to the haunted house that was going on. While in concept, a night out with Discordia sounded like a great time to her, Kenzi tended to be on the fight side of fight or flight, and she really didn't want to accidentally punch one of the performers in the face, especially as they are only doing their jobs.
That being said, Kenzi couldn't deny Discordia a date, especially one that she was so excited about, so here she was, waiting in the common room for her dear girlfriend to appear for their date. Kenzi was taking good care of Kenzkeal while Discordia was getting ready.
@Discordia Lestrange
Discordia had found the most over the top
coat
in her wardrobe and knew she had to wear it. Halloween was the perfect time of year for her to dress the way she did without judgment.
She quietly walked into the common room with a smile as she approached Kenzi and Kenzkeal.
"I'm ready."
Her most important hope for this date, other than spending time with Kenzi of course, was hopefully being able to see some real scares.
@Kenzi Mikeal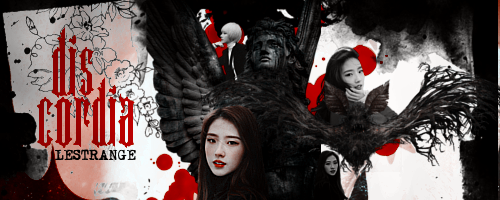 Kenzi couldn't help but stare at her girlfriend as she came down the stairs to the common room. She quickly licked her lips, and commented "Oh, you look scrumptious. We should leave now before I delay us."
Kenzi hands Kenzkeal over to Discordia before holding her hand out for the other girl to hold, "So, shall we head on down to Hogsmead?
@Discordia Lestrange
Yes, we should. I want us and our dear Kenzkeal to have a good time..."
They went to a school filled with ghosts, but, theoretically, the veil would be thinner and more
questionsble
spirits would make an appearance. Discordia was going to make sure to keep her eyes peeled for such creatures.
She took a hold of her girlfriend's hand as she began to lead the way.
"I've heard murmurs on the popularity of the corn maze. Maybe we can go there afterwards? It'd be a pleasant challenge."
@Kenzi Mikeal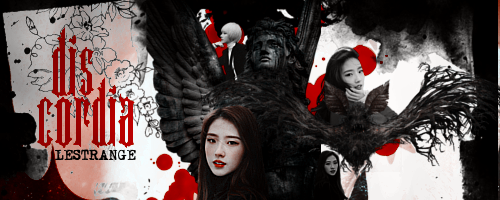 Kenzi lead her girlfriend down towards Hogsmead where the Haunted House resides. Kenzi had a good feeling about what they might encounter there, since a lot of the normal fair for this type of place was much more commonplace for wizards and witches. That means there was probably going to be a fair bit of creative.
"If you wish, we can do that, though there might be other activities in town that we might want to partake in, let us peruse the festivities once we are done with the Haunted House," Kenzi commented.
@Discordia Lestrange
"Excellent idea, dear partner,"
Discordia responded before looking down at Kenzkeal.
"What interests you, Kenzkeal? We could get you a pumpkin..."
@Kenzi Mikeal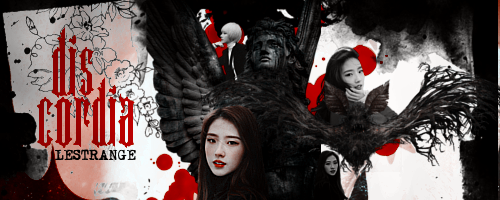 "My main goal tonight is to make you happy. I think we should let this night flow organically and not plan it all out before we even get to the opening attraction," Kenzi stated as they got closer to the village. As the pair walked, Kenzi slipped closer and closer to her girlfriend, until the point where she was basically leaning against the other girl.
"I will say, a pumpkin might be a good thing to have you practice some knife skills on. One of these breaks I need to take you to a shoot range, I think you'll have a right old time with that," Kenzi told the other girl as she snuggled closer and the building housing the haunted house slowly came into view.
@Discordia Lestrange
"Good point."
Discordia was used to having some itinerary it never occurred much to her to just go with the flow and see what happens.
"A shoot range?"
Ah, her first time doing anything romantic, and she can't figure out how to PDA. Maybe it came more naturally to those with Muggle blood?
@Kenzi Mikeal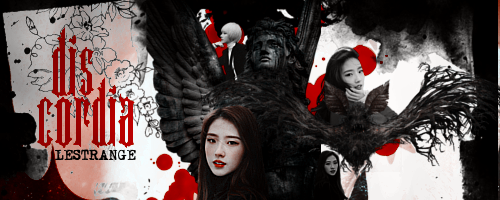 "So, muggles have these things called guns, they are very satisfying to use, and we practice using them at shooting ranges because if used towards a person they cause a lot of damage, maybe even death," Kenzi explained to her partner as the pair made the way to the line for the haunted house.
"Looks like it's going to be a couple minutes wait before we can get inside," Kenzi comments as they arrive at a stop at the end of the line, "Looks like they've put some effort into it." Kenzi looked up at the various decorations that had been put up and enchanted around the outside of the building housing the Haunted House.
@Discordia Lestrange
Hmm, interesting...
"Can a gun be used in lobotomies?"
Despite her various readings and fixation, Discordia felt a need to ask that.
"I just hope the inside is as frightening."
@Kenzi Mikeal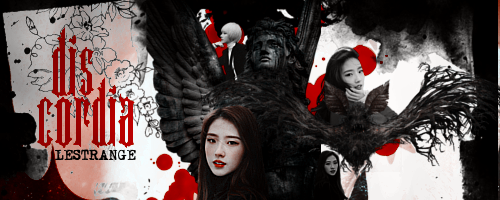 Kenzi gave a little laugh at her girlfriend's comments, before shaking her head and saying, "It'll leave a dead body behind if you try and shoot someone in the head. I imagine that is not the desired effect you are looking for."
"I imagine they have put just as much effort into the inside as they have put into the outside, otherwise this will be a rather disappointing experience," Kenzi stated as they started to make their way into the haunted house. "I will say, if you enjoy this type of experience, there are some events my dad used to take me to in the US that you very much would enjoy."
@Discordia Lestrange
"No, I just want to cure my dear brother of his afflictions."
She was sincerely hoping to finally get her chance during the term.
There were haunted houses in America?
"That would be lovely. I'm sure Kenzkeal would enjoy such a trip too...
@Kenzi Mikeal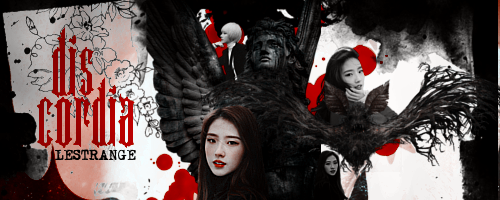 "That's what I figured. It is really satisfying to use though, I think you would have a fun time even if it isn't a tool to fix your brother," Kenzi comments.
As the pair enter the first room of the haunted house, the atmosphere was laid on fairly well, with banks of fog and ominous noises permeating from undefinable sources. Whoever was putting on this place certainly knew how to use their magic to add to the experience. That being said, as someone who has gone through some meticulously crafted haunts, Kenzi started to spot the places where the various actors were going to jump out from. With this knowledge, she managed to steel herself against her usual fight response as to not hurt any of the actors.
@Discordia Lestrange
Hmm... Maybe it wouldn't hurt to go to such a place in the future.
"Is this haunted house actually haunted? It would soothe me to see some malevolent spirits about."
Such a great backdrop for a date, wasn't it?
"Did they use polyjuice potions?"
@Kenzi Mikeal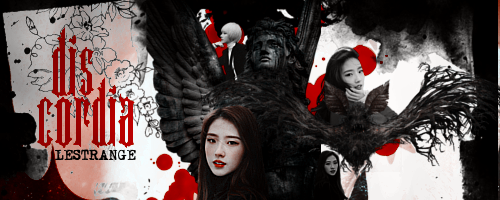 "I'm sorry to disappoint dear, but I'm pretty sure this place is all just people in costumes. Well designed costumes, I will give them that, but costumes none the less," Kenzi commented to her girlfriend as they made their way through the haunted house.
"I would be surprised if they are using polyjuice, heavy human transfiguration yes, but probably not polyjuice. I don't think you can quite get some of the effects they were doing in there with polyjuice," Kenzi said as they started to reach the end of the haunted house. It had been overall a solid experience, and honestly, Kenzi wasn't going to besmirch anything that made her girlfriend happy.
@Discordia Lestrange
"How technical does the haunted house get? Do they use real corpses? It didn't smell as putrid as I hoped."
@Kenzi Mikeal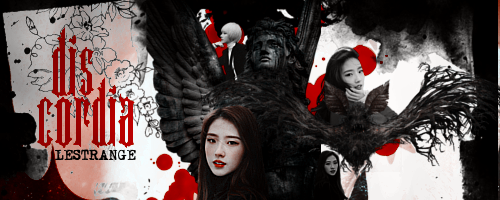 "Not much in the haunted house is real. That's not to say there isn't a talent in making something fake that seems real enough to provide the effect you are looking for. If it had smelled putrid, most of the people who were in line wouldn't have considered going. They make some concessions like that, but for the most part, what they did in there was a solid job," Kenzi explained to her girlfriend as they started to wander around Hogsmead. "Now, the real question, did you enjoy it? That is the real test of the artistry, our enjoyment."
@Discordia Lestrange
Hm, interesting.
"It was rather nice, yes. I think Kenzkeal had quite the thrill going through it."
She was disappointed by the lack of actual corpses however.
@Kenzi Mikeal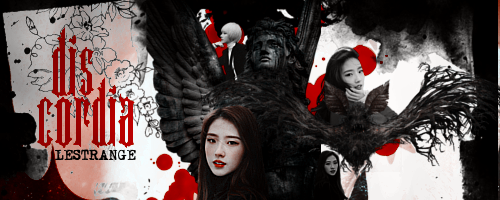 Kenzi couldn't help but smile at her girlfriends comment, "I'm sure he did, and I'm glad you had a fun time. Now, what do you think we should do next?" Kenzi asked her girlfriend. "Does Kenzkeal have any opinions we should be made aware of?" Kenzi added.
@Discordia Lestrange
"The corn maze seems like an interesting challenge... Kenzkeal thinks the house should've used strobe lights."
@Kenzi Mikeal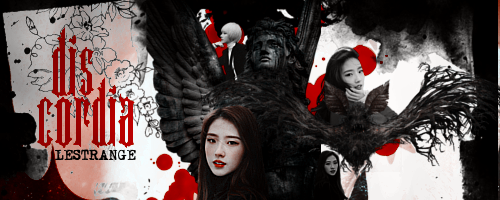 ---
Permissions in this forum:

You cannot reply to topics in this forum