Switch user:
---
current time
Dec. 2021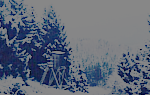 staff
Admin Xaria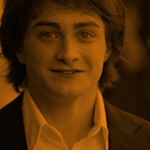 Admin Jules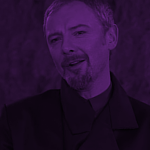 Admin Violet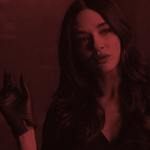 Moderator Topher
Who is online?
In total there are
6
users online :: 0 Registered, 0 Hidden and 6 Guests
None
Most users ever online was
139
on Wed Jul 03, 2019 9:12 am
Credits
Site skin from Hitskin. Graphics by Xaria. The Harry Potter franchise belongs to J.K. Rowling. All original characters belong to the respective user that made them along with their posts. No copyright infringement intended.

Roxanne had been in her dormitory working on some drawings for the Art class, and had been trying to think of ideas she could use to advertise S.W.O.L. Because she wanted people to hear about it and she had been spending weeks trying to design the ads. So she had been sitting on her bed doing some drawing and had been hoping that something would come, because she needed to pass some ideas by them and had hoped someone could help her.
@Molly Weasley II
Molly was just trying to spend time alone a bit since yeah it came to be rare and more rare by the minute lately. She was always needed here and there. Anyways yeah she walked into the common room to check if everything was in the order there. Being head girl was never easy job. "Hey, Roxy," she said with a small smile on her face. "What are you doing here?" she asked being curious as always.
When she saw her cousin come in into the dorm, and she said. "Oh hey Mols." the girl smiled. And she chuckled at her cousin's response about why she was here. It was self-explanatory for why she had been here, it was their dorm.
"To start I live here and I am just getting some ads together for S.W.O.L. I am doing my best to get this up and running before we graduate."
she said with a sigh. It was important for her to leave a legacy and she needed it.
"How about you?"
she asked her cousin.
"Got any head girl duties tonight to do?"
she added.
@Molly Weasley II
Molly smiled at her cousin and looked at the art she was trying to do. She would help her if she only knew how. She wasn't that good at the art part. "Oh right. Do remind me what does S.W.O.L. means again?" she technically asked. She didn't always keep up with all these sorting things. "Well just finished my duties for today, so no more. I have some free time today unless something comes up," she said with a sigh at the end. She wished for once she would have a quiet night/evening.
@Roxanne Weasley
Roxanne had in a way been shocked that Molly didn't know what S.P.E.W means, because their Aunt Hermione had the one who created it. And she let out a smile,
"It's means the Society for the Promotion of Elfish Welfare. I'm shocked you didn't know that."
she said with shock. But she knew that not everyone had looked into family history like Roxanne did.
"Aunt Hermione created it in her fourth year, and I am trying to make my legacy of bringing it back. I could have sworn I mentioned it before."
she said with a sigh, but it wasn't worth the fight.
She gave a nod when her cousin said that all her duties were done,
"Oh nice, have any interesting scenarios to deal with today?"
she asked with an eyebrow raised. Even if Molly couldn't give her information, and when she said she was free. Roxanne smiled.
"Want to help me?"
the ads could done quicker with two people on the job.
@Molly Weasley II
Molly looked at that and just sighed. She wasn't up to speed with everything really. "Well seems like I don't know everything out there," she said with a small smile. "Then again I barely keep up this kind of things. I have so many other things to worry about too," she added there now. When she mentioned Hermione then she knew it was something she should have known but she didn't say anything about it.
"Not really. Some boring stuff, people fighting or doing the same pranks over and over again. Thinking is fun," she said there with a sigh now. She wondered if she should help her cousin out or not. "Well, I can give it try. Even you know I'm not that good on drawing as you are," she said with shrug there now. She really wasn't the best with it came to drawing or so.
@Roxanne Weasley
She sometimes wondered if with Molly's new position, she was too good.
"Yeah you work too hard, don't forget about us though. Although I do think it's amazing you are following in your dad's footsteps. Pretty sure Lucy is just behind you."
she said in regards to little cousin. The little politician and ambitious one out of the Weasleys. She was definitely an interesting one and she loved how her cousin liked to know about this.
Nodding about thinking,
"Yeah you could say it's fun."
she chuckled,. When she spoke about how it was the usual,
"Any boys taking advantage of girls?"
the witch asked her with her eyebrow raised.
Rolling her eyes about the art,
"Well you can learn, and it could be good having the head girl on my side with this. Since I doubt Gaunt will get on board."
she said with disgust. Roxanne hated Hades, she didn't get how he became head boy.
Not like he was all that good.
@Molly Weasley II

---
Permissions in this forum:

You cannot reply to topics in this forum