Switch user:
---
current time
Dec. 2021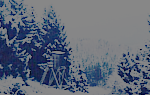 staff
Admin Xaria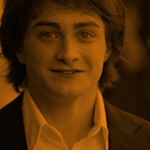 Admin Jules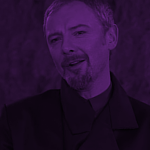 Admin Violet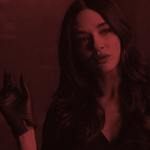 Moderator Topher
Who is online?
In total there are
3
users online :: 0 Registered, 0 Hidden and 3 Guests
None
Most users ever online was
139
on Wed Jul 03, 2019 9:12 am
Credits
Site skin from Hitskin. Graphics by Xaria. The Harry Potter franchise belongs to J.K. Rowling. All original characters belong to the respective user that made them along with their posts. No copyright infringement intended.
Page 1 of 2 • 1, 2


To help Snape adjust to being headmaster, Camille had offered to organize the first staff meeting for a term as a way of getting to know each other and figure out some plans before winter would approach in a few months.

As an incentive to the faculty, mainly the new ones, refreshments of butterbeer, pumpkin juice, and a few pastries were provided to make it more worthwhile.

Camille sat near the head of the table with a wide smile on her face waiting for everyone to enter.
Entering the staff room, Reed picked up a bottle of pumpkin juice and a cauldron cake and took a seat hoping this meeting wouldn't go haywire; he already messed up by saying the wrong thing before even stepping a foot into Hogwarts for the first time since he graduated.

Sighing, he looked around hoping he wouldn't be the only nervous one.
Darren entered the staff room upset that he had to leave his one on one meeting with his TA "must we have these meetings on a Friday night?" He asked as he sat in a chair. He summoned a glass of butter beer to his hand and sipped lazily from the cup "I had to leave a very important meeting for this"
Cassandra slipped into the meeting, not quite sure what this was going to entail. She was excited to stay out of most of the confrontations if possible, and watch the the sparks fly. Quickly grabbing a glass of water, Cassandra settled herself against the wall while waiting for the rest of the professors to arrive.
Min-ji Anastasia entered the staff room with her first question being Why? Where was Snape anyway? Surely he has a role in this meeting.

Seeing Cassandra, she sat beside her and nodded in acknowledgement.
Snape really was not in the mood for a staff meeting, but since his Deputy Head was so kind to set it up he decided he would join. He brought with him a dark color bottle with his evening meal inside, knowing that no one was aware of his predicament yet, and for that he was glad he did not need people blabbing that he was a vampire to everyone.

He took his seat at the head of the table and nodded to those who had already arrived, noting that there were still a few stragglers, but that did not bother him much as they still had a few minutes before it was to start. Carefully taking a sip of his drink as he waited for the others to arrive.
Richard nervously walked into the staff room for the meeting, being around so many wizards was making him nervous as he thought that they would question his last name, or if he really had the right to be teaching at Hogwarts since he was a squib.

Taking a seat near the door just incase he had to make a quick exit, he eyed the other professors that were already in the room.
Reuben entered the staff room slightly out of breath. "Sorry for being out of breath, y'all. I was cookin' some fixins' up in the kitchen to teach the elves some new recipes, and I had to hurray."

He wiped a bit of sweat off his brow as he grabbed some butterbeer and took a seat.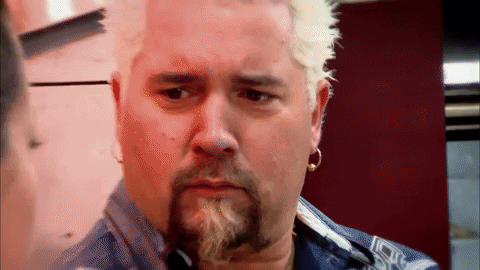 Hades was invited to the meeting as the student representative,being that he was the head boy. He had sent out a roster to the prefects as to who was to cover his duties while he was involved in other things. He noticed professor Black and decided to sit by him, as the man seemed to be incredibly nervous, and he hoped that a friendly face would cheer him up
Atticus walked down to the meeting with Darren, and waited outside when he was told that he could not enter. He just wanted to be there in case the man needed anything, or just maybe needed company to the bathroom. He knew that Darren was not pleased at the time the meeting was to be held, mainly because it interfered with a secret rendezvous that they had planned for the weekend.
Waving at everyone, Alberich took a seat and looked at all of his co. workers. It was quite an eclectic bunch.

"What's on the agenda for tonight?"
Darren knew that Atticus was sat right outside of the meeting. He sighed as he sipped from his glass and waited for the meeting to begin. He hoped it wouldn't take long and him and Atticus to finish their own meeting
When Bert entered, he had two mushrooms sticking out from his temples like alien antennae. He took up a butter beer, sat next to Professor Night and explained to her very simply: "My Cloud Fungus spored unexpectedly.". He rolled his eyes, and slapped his forehead. He presumed that people knew what he was talking about: but a Cloud Fungus sporing was very much like a death sentence. Unless... "Not to worry. I've taken the antidote." ... you were quick to adjust the infliction caused.

Faye raised a brow as she passed
@Atticus Nott
standing outside the staff room. She didn't say anything to him, but took on a very smug expression as she rapped on the door and was told she could enter. It was a complete gathering of all the Professors at Hogwarts, but Faye tried to show that she could suck it in and be confident around them. She was immensely proud that she was here in Professor Lestrange's stead.
"Evening,"
She greeted, and took a seat with the rest of them.
"Professor Lestrange couldn't make it. I'm his apprentice representative."
This was a great opportunity, in her eyes. She could stand out, maybe, and attract them as a candidate for Head Girl in the following year.
Skylar walked down the hallway and nodded at Atticus before entering the room. She raised an eyebrow at the fact that Faye Phiera was there "didn't know we were allowing children to the meeting" she said grabbing a bottle of pumpkin juice and taking a seat
Daphne had been very interested in the fact that her new boss had been a man who managed to come back from the dead or wherever he came from. There was no lie she thought of him nothing more than a traitor to the Death Eater values. The witch wasn't the most thrilled to learn just who had been the person who was running the first meeting. She hoped her sister didn't show up, because she knew she was the teaching assistant for Potions. Entering the Staff Room, Daphne looked around and she rolled her eyes and she said with a small smirk. "I hope this meeting is interesting, and before I forget welcome back to Hogwarts, Headmaster." she said giving him a dark smirk.
The witch had no use for him and she took her seat waiting for the meeting start, and hoped that it ended early enough for her to do what she had to do.
@Severus Snape
and
@Camille Voclain
Ebba made her way down to the meeting with a smile, it was no lie that it was a miracle that their new headmaster had risen from the dead. She had been looking forward to one day meet Snape and thought of the man in high regards. And she knew they needed to discuss many important topics in this meeting and when she entered the meeting, she let out a smile. "I hope I'm not late." she said with a sigh. Seeing as most of the staff body had been in presence. "Before you say anything, have I missed much. I had been catching up on some preparations for the school year." she said with a small smile. She loved her job and wanted to make sure everything in order for the year and also her house orders done.


Camille looked around the table before glancing at Snape with an eager smile. Seems like everyone made it! Clasping her hands in excitement, she stood up and announced, "Hello, everyone! It's so nice to see you! How about we start this meeting with an ice breaker to get to know each other? I'll start!"

"We're going to start by saying our current mood in one word! Right now, I'm feeling... CONFIDENT!"

((One word replies are encouraged and acceptable until we get through everyone. Search up a dictionary of adjectives and/or feelings if you need to.))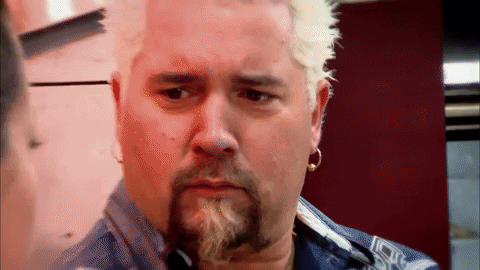 Page 1 of 2 • 1, 2


---
Permissions in this forum:

You cannot reply to topics in this forum