Switch user:
---
current time
Dec. 2021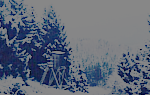 staff
Admin Xaria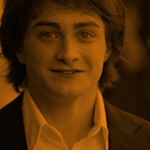 Admin Jules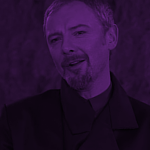 Admin Violet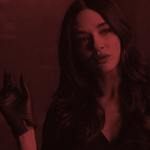 Moderator Topher
Who is online?
In total there are
3
users online :: 0 Registered, 0 Hidden and 3 Guests :: 1 Bot
None
Most users ever online was
139
on Wed Jul 03, 2019 9:12 am
Credits
Site skin from Hitskin. Graphics by Xaria. The Harry Potter franchise belongs to J.K. Rowling. All original characters belong to the respective user that made them along with their posts. No copyright infringement intended.

Cassandra stood in the back of the class, hidden in a shadow, as various students filtered in. At the exact second that class starts, she goes into her opening speech, "This is not a class for the faint of hear, or the faint of stomach. Espionage is a morally corrupting task, so if you wish to continue with your morals in tact, I will not begrudge you leaving."

Cassandra stops as she waits for any students who may wish to leave. Once she is sure that everyone who had been scared off by her speech has left, she waved her want and a series of books appeared on everyone's desk. "This is your reading material for the quarter, we are going to start by focusing on the muggle history of espionage, because even though magic can do some of the things we are looking at better than muggles, they have built the foundations of all of the methods of espionage we use."

Topics:
The Art of War by Sun Zhu
Codebreaking in World War 2 (Turing Machine)
Cold War Spies and techniques
The US Proxy Wars (using the military coup of Chile in 1973)
Narkissos had his curiosity piqued by an espionage class. This was something he never expected Hogwarts to ever have, so he wanted to be one of the first to experience such a subject. If anything, it'd at least make good discussion with his father.

He took a seat looking at the books that were on his desk. Muggle espionage? An opportunity to quiz Faye during their prefect's bathroom sessions!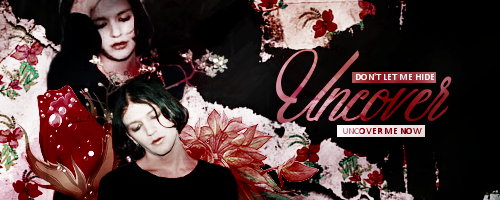 "I promise you'll learn something useful at this class," Kenzi told her girlfriend as she dragged the other girl into the classroom deep within the forbidden corridor. It seems like one of the prerequisites for this class was getting to the classroom without getting caught. "If nothing else, it another class we can spend together," Kenzi added as she made her way into the classroom.
@Discordia Lestrange
"I had no idea there was a forbidden corridor. I learn something new every day."
Discordia was a bit in her own world at the moment. Once in the classroom, she looked around.
"So few people."
@Kenzi Mikeal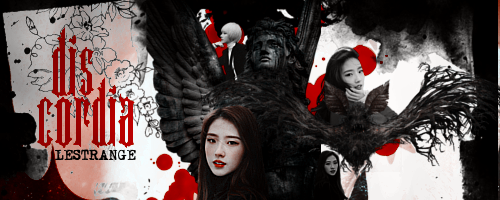 Blake was excited to learn about Espionage, because it was always a part of history that he found to be incredibly interesting and was something he knew a lot about. The male had been researching up on the Cold War for a couple years, and had been incredibility fascinated with the subject. Seated in the back he had been listening to Professor Night talk about the subject, and how it's not for the faint of heart. That was sure, because the Cold War was dangerous.
When she told them about them researching muggle history, he smirked.
"The best part, because I doubt wizarding espionage it as interesting."
he said looking at the professor. Hoping to make a impression on the professor, and he asked when he saw.
"How much into the Cold War will we be going into, Professor Night?"
he asked hoping it wasn't too much.
He wanted to learn all he could about that history.
@Cassandra Night
Nina had been looking forward to the Espionage Class that was provided here, because she knew a bit about it, and it was always something that fascinated her. So she wanted to take the class, and see just what it was all about. Taking a seat in the class, and not seeing the professor. Only to be interrupted when the professor spoke from the back. The witch turned to see what she was all about, and she let out a smirk as much as it was scary. She thought it was interesting enough.
When she went into how they'd be learning about muggle espionage. Nina was excited because she had known that they basically created it, and she decided to ask.
"Didn't the muggles invent espionage?"
hoping it wasn't too stupid of a answer. But she was curious, and wanted to learn.
@Cassandra Night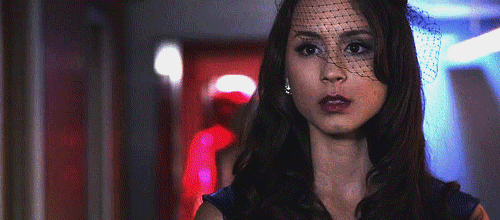 As she finished her speech, Cassandra surveyed the room. Considering the location, this was about as many people as she expected to find in her class, which was just to her liking. Gave her more time to do her other work.

"To answer peoples questions, in order. One, we are going to touch on the Cold War, but it's mostly going to be a stepping stone to move towards modern conflicts. Two, that's a really complicated question." Cassandra picks up one of the copies of The Art of War sitting on her desk, "This book, which has the foundations of everything the espionage was built on is from well before the time of the Statute of Secrecy, even before the time of Merlin, so it's hard to say how much or little magic users were involved. Now, the institutionalization of the information game is very much a muggle invention, though the magical community followed suit soon after."

Cassandra gave a pause before continuing, "Now, are there any other questions that you may have before we dive into the material?"

---
Permissions in this forum:

You cannot reply to topics in this forum